Heat up your business this summer!
Summer Time! 68% of companies experience decrease of sales during summer time. Are you one of them? No matter you are summer business or not, summer is moment to boost customers' loyalty and sales.
1. Summer Sales with free shipping
---
If you are summer business, then it's your time to promote your products now. Through eDM, you can provide discounts or offers to your subscribers to grow their loyalty. Great to provide free shipping if you are running an online shopping cart too. Summer is a great time for you to boost sales and brand awareness which grow re-order rate in off-peak seasons.
2. Summer Design
---
Redesign your email template with summer theme. The banner, text, color, and the overall style, can be redesigned in summer style. Thrill your readers with cool summer design.
3. Summer-themed Content
---
Not only sales, summer tips can grow customers' loyalty effectively. What do summer tips mean? For example, some places good for visiting in summer or some food which is cool in summer. Of course, you will earn a lot if you can connect the tips with your business. Yet, summer-themed eDM can still improve customers' loyalty even if you are not summer business as it shows your care to customers.
4. Summer Events
---
Summer events are always welcomed to celebrate summer. Get prepared with certain platforms for holding events. If you are B2C business with offline stores, you can definitely hold events in the stores. However, online events can definitely engage more users including potential leads and effectively drive traffic to your website and social media platforms. Online events can spread your brand virally and reach more potential customers.
Let's see some examples of summer eDMs:
Timberland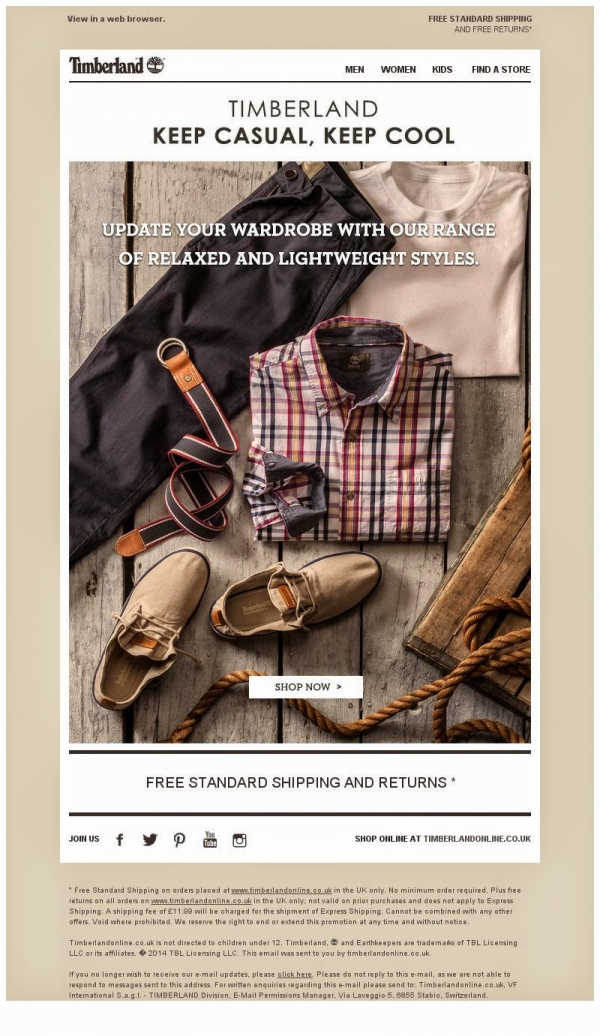 H & M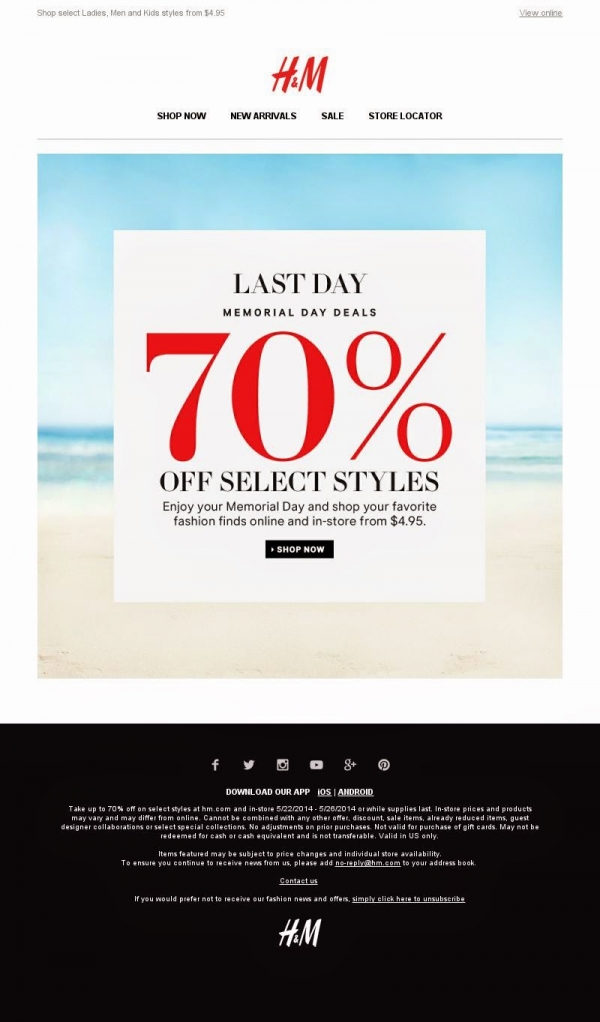 Source:
Federica Digiorgio
Kirko Papajanis